Pros and Cons of Invisalign® Braces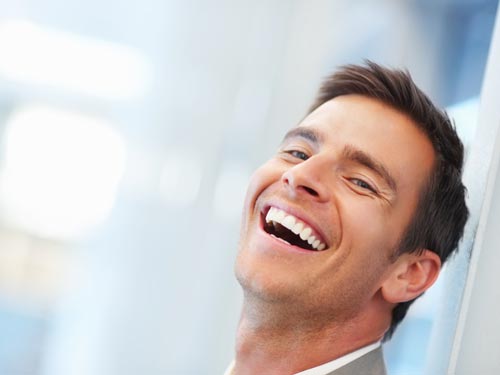 Aren't sure if Invisalign® is the right teeth straightening option for your smile? Your first step should be to request a consultation with our Invisalign dentist.
As the name suggests, Invisalign are near invisible aligners that fit over your teeth. These aligners then straighten your teeth in as little as 12 to 18 months.
Here's what you need to know about Invisalign braces.
Pros of Invisalign
Straighten your teeth in as little as 12 to 18 months.
Experience confidence with discreet clear aligners.
Remove your aligners when it's time to eat.
Maintain your normal oral hygiene routine.
Avoid having metal on your teeth.
It's not uncommon for adults to believe that it's too late for orthodontics. But the truth is that it's never too late to get the smile you've always wanted. Invisalign can help you get there—one set of aligners at a time.
Do you think you'd feel self-conscious about having metal on your teeth? One of the advantages of Invisalign is that they're clear and discreet. This means that most people won't even realize that you're wearing your aligners.
Also, Invisalign patients are able to continue eating their favorite foods during treatment. Unlike patients with
, you won't have to avoid foods that are sticky and/or hard to chew.
Invisalign aligners are removable but be sure to always put them in their case when they're not in use. This will stop you from crushing or throwing out your aligners by accident.
We can't tell you how many patients have thrown out their aligners because they placed them on a napkin or tray. Don't let this be you!
Cons of Invisalign
You must wear your aligners 20 to 22 hours a day.
Invisalign exerts pressure on teeth, which creates temporary discomfort.
You may need SmartForce® attachments.
One of the drawbacks to Invisalign is that you must wear your aligners 20 to 22 hours a day. This means that you'll only be able to take out your aligners to eat, brush, and floss. After you eat, you'll also need to brush your teeth so you don't stain your clear aligners.
Related: How to Care for Invisalign Clear Aligners →
Invisalign patients must exercise a lot of self-discipline to wear their aligners daily. Otherwise, their teeth will start to drift back to their original positions. This prolongs your treatment time and can make your aligners feel tight.
Depending on the complexity of your case, you may need
on your teeth. That way, your aligners have something to push against.
In general, you won't need these attachments if you only need to straighten a few front teeth. But it's important that you request a consultation with our Invisalign dentist. That way, you have a better idea of what to expect.
Invisalign works by exerting pressure on your teeth to move. This means that you'll feel slight discomfort during the first few days of wearing new aligners. But the temporary discomfort is worth having a healthier, more attractive smile.
Request an Appointment With Us
Our cosmetic dentist in Grand Rapids, MI, would be more than happy to help you achieve your smile goals. They'll also be able to determine if you're a candidate for Invisalign.
To request a consultation, please call Renew Family Dental at (616) 245-3205. You may also fill out our online contact form and someone from our office will reach out to you soon.
This blog post has been updated.