Renew Family & Cosmetic Dentistry
|

Grand Rapids Dentist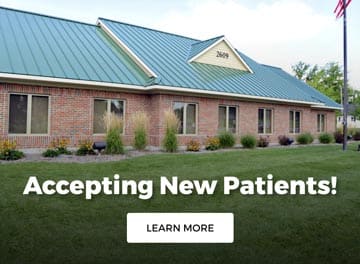 Our practice is dedicated to providing modern quality dental care and service that exceed the expectation of every patient. We are able to accomplish this through our commitment to continuing education, the use of new technology and our dedication to teamwork.
We offer our patients a state-of-the-art facility equipped with the latest and most effective equipment available in our Grand Rapids, MI dental office.
From our reception areas to our sterilization facilities to our treatment areas, we strive to provide you with a comfortable environment while maintaining the highest standards of infection control possible. Our Staff is devoted to developing a personalized heath care program for each individual patient.
For some it will be a long-term plan requiring months or years of therapy to achieve health. Fortunately, for most it happens very quickly and you will be able to join the thousands of patients that call our office home and our staff friends.
Come in and find out what makes a Renew Family Dental patient different than all others. They are the smartest, happiest and healthiest patients in Grand Rapids. Call us to schedule an evaluation and consultation at (616) 245-3205 or email us here!
Grand Rapids Dental Services
Preventive Dentistry
Preventive dentistry covers several routine dental services, such as exams, gum disease treatments, cleanings, fillings, sealants and oral cancer...
Read More →
Restorative Dentistry
From dental bridges to extractions, our experienced dental staff remains committed to helping your mouth look, feel and function better...
Read More →
Cosmetic Dentistry
We offer patients numerous options for improving the look and feel of their teeth and smile using state-of-the-art cosmetic techniques...
Read More →
Specialty Dentistry
Specialty dentistry goes beyond the most common dental procedures to help patients reduce or eliminate issues of pain and discomfort...
Read More →
Comfort & Convenience Located on The Rapid Bus Line!