Gum Disease Treatments | Grand Rapids, MI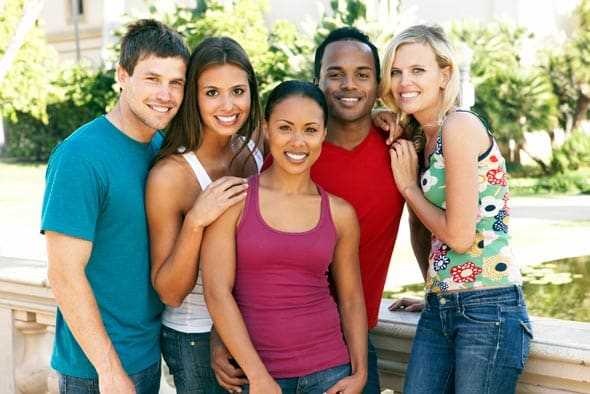 The early warning signs for gum disease are subtle—bleeding gums and bad breath. However, if left untreated, gingivitis can quickly develop into the more serious periodontitis.
The best way to protect your smile from gum disease is to schedule a dental hygiene oral exam with our Grand Rapids dentists.
Causes of Gum Disease
Gum disease is caused by plaque that has been allowed to sit on the surface of your teeth and harden into tartar. Once tartar has formed, it creates the perfect environment for bacteria to deteriorate the gums around your teeth. Often, people are unaware that they have gum disease until they experience tooth loss.
Stages of Gum Disease
The early stages of gum disease are called gingivitis. Gingivitis left untreated develops into periodontitis, which attacks the gums surrounding your teeth and the bones that holds your teeth in place. Once gum disease sets in, scientific research has shown that it can compromise your immune system and put you at higher risk for diabetes, heart disease, and even strokes. It's important to remember that oral health affects your overall health.
How to Treat Gum Disease
During a professional teeth cleaning, a dental hygienist gently removes away plaque and tartar. To treat gum disease, it is necessary to go deep below the gumline to remove buildup from the root surfaces. You may be numbed for this procedure to make it more comfortable.
While brushing and flossing at home does a lot to prevent gum disease, you'll need to schedule teeth cleanings to get rid of dental plaque buildup between teeth and along the gum line. Gum disease treatment appointments are often more frequent than a traditional six month regular professional cleaning.
Donald VanderLinde DDS and Alexandra Dodds DDS strive to help their patients maintain beautiful healthy smiles through preventative dental care services. If you are interested in learning more about gum disease, give our Grand Rapids family dentists a call at (616) 245-3205.