Dental Bridges | Dentists Grand Rapids, MI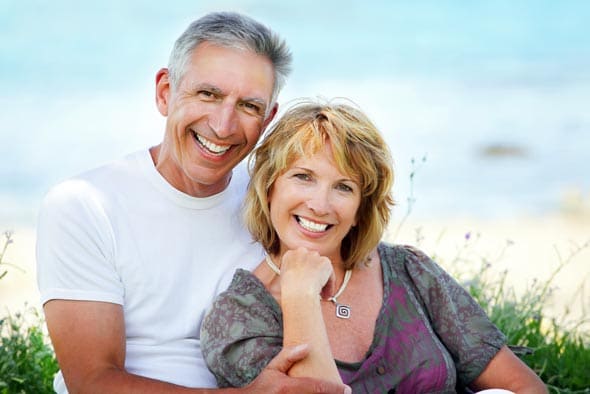 Like the name suggests, dental bridges are used to "bridge" the gaps in your smile.
If you have one or two missing teeth, you may be a candidate for dental bridges.
Our Grand Rapids dentist can help you determine if dental bridges are the right choice for your smile.
Candidates for Dental Bridges
You will need healthy teeth or dental implants on the right and left sides of the gap to be eligible for dental bridges. During your consultation with our family dentist, you'll be able to consider dental bridge pros and cons. The dentist will also help you determine whether dental bridges vs. implants are the better choice for your smile.
How Dental Bridges Work
The dental bridge treatment usually takes two or more appointments with our Grand Rapids dental practice. During the first visit, our dentists removes enamel off teeth on both sides of the gap. Our dentist then takes dental impressions, which will be sent to the lab where the bridge will be made. A temporary bridge will be put in place to protect your teeth and gums while you wait for your permanent bridge.
During your second appointment, our dentists remove the temporary bridge and replace it with the permanent one. The dental bridge is all one piece comprised of a false tooth and a crown on both sides to hold it in place.
How Missing Teeth Affect Quality of Life
A missing adult tooth can impact how you speak and eat. Over time, it can also change how your face looks. When there is a gap in your smile, your teeth tilt toward the empty space. This can cause further tooth loss when teeth start shifting. To learn how to fix a smile with missing teeth, we recommend scheduling a consultation with our tooth restoration dentist.
Donald VanderLinde DDS and Alexandra Dodds DDS are dedicated to helping patients achieve their best smiles. If you are interested in learning if you are a candidate for dental bridge services, give our Grand Rapids family dentists a call at (616) 245-3205.