Dental Implants | Dentist Grand Rapids, MI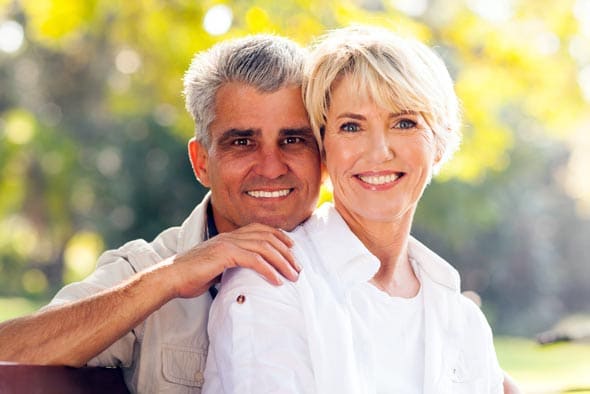 Are you missing one or more teeth? If so, you may be a candidate for dental implants. Dr. Dodds has experience helping patients smile with confidence after tooth loss. As such, she'd be more than happy to help you explore your
.
Here's what you need to know about dental implants.
Candidates for Dental Implants
To be a candidate for dental implants, you'll need enough bone density in your jaw. That way, the implant will have the foundation it needs to support the abutment and crown. Together, the implant, abutment, and crown will give you the full look and function of a natural tooth.
Schedule a consultation with Dr. Dodds to learn if you're a
.
How Dental Implants Work
The actual dental implant is a titanium screw inserted into your jawbone. During the procedure, your doctor will give you anesthesia so you remain comfortable. As with any surgery, your doctor will prescribe antibiotics afterward to prevent infection.
After a few months, the implant fuses with the bone to replicate the function of a natural tooth root. Once this has happened, your dentist will place an abutment and crown on top.
Caring for Dental Implants
You care for dental implants the same way you take care of natural teeth. Make sure you brush your teeth twice a day and floss daily. Given proper care, your dental implants should last for the rest of your life.
Health Benefits of Dental Implants
When you lose a tooth, your body starts to absorb the minerals in the bone around the empty socket to use elsewhere. Over time, you'll lose bone density in your jaw and may even experience facial collapse. Once this happens, your dentures may feel loose or uncomfortable.
Since full and partial dentures sit on top of your gums, they don't prevent jawbone deterioration. But a dental implant will fuse to your jawbone. This tricks your body into thinking you still have a tooth there so it'll leave the bone tissue alone.
Dental implants also help prevent teeth from leaning into the empty socket. That way, you're able to prevent crowded and/or loose teeth.
Schedule an Appointment With Dr. Dodds
Dr. Alexandra Dodds is an experienced dentist in Grand Rapids, MI. She's also accepting new patients and would be more than happy to welcome you to our dental practice.
To request an appointment, please call Renew Family Dental at (616) 245-3205. You may also fill out our online contact form and someone from our team will reach out to you soon.
Learn More About Dental Implants
Why Are Dental Implants Better Than Dentures? →
7 Health Benefits of Dental Implants →
What to Know Before Getting Dental Implants →