Dental Implants | Dentists Grand Rapids, MI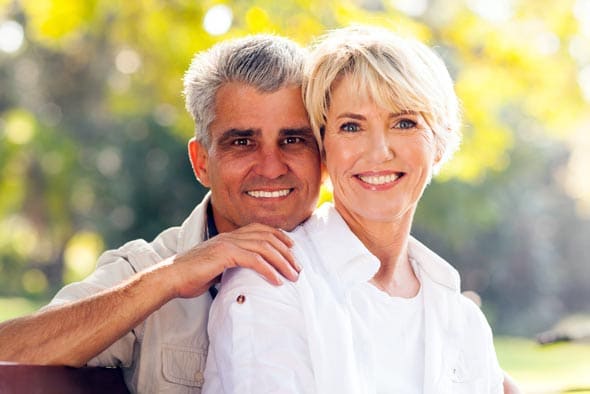 Are you missing a tooth in your smile? You may be a candidate for dental implants. Our Grand Rapids dental implants dentists have experience helping patients just like you improve the appearance of their smile. If you have ever felt self-conscious about your missing tooth, you owe it to yourself to schedule a consultation with our Grand Rapids tooth restoration dentists.
Candidates for Dental Implants
To be a candidate for dental implants, you must have healthy jaw bone tissue and the required bone density. This is because the implant has to be able to properly fuse with your jaw bone in a process called osseointegration. Since the dental implant treatment requires oral surgery, you must also have a healthy immune system. A consultation with our family dentists can determine if your oral health permits dental implants.
How Dental Implants Work
The actual dental implant is a titanium screw inserted into your jaw bone. After a few months, the implant fuses with your jawbone to mimic the function of a natural tooth root. Once this has happened, your dentist will place an abutment and crown on top to give you the appearance and function of a natural tooth. During the procedures, you will be given anesthesia to eliminate dental discomfort. Just like with any surgery, you will be prescribed antibiotics afterward to prevent infection.
Caring for Dental Implants
You care for dental implants the same way you take care of natural teeth. Make sure you brush your teeth twice a day and floss daily. Given proper care, your dental implants should last for the rest of your life.
Donald VanderLinde DDS and Alexandra Dodds DDS strive to help patients achieve beautiful healthy smiles through quality restorative dental services. If you are interested in learning if you are a candidate for dental implants, call our Grand Rapids family dentists at (616) 245-3205.