Dental Crowns | Dentist Grand Rapids, MI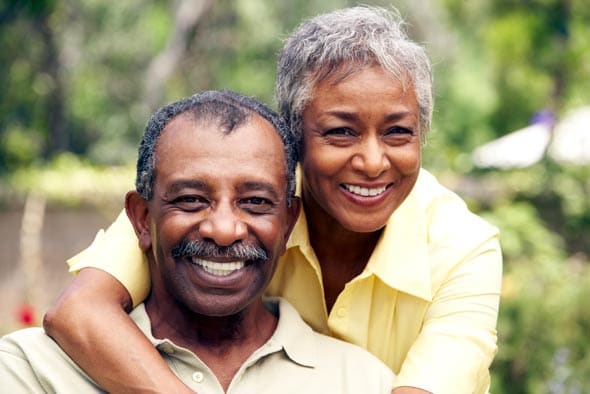 Grand Rapids dentist, Dr. Alexandra Dodds, may recommend dental crowns to restore fragile teeth. Dental crowns cover the entire visible portion of your tooth above the gum line and are typically made of porcelain to give you the appearance and function of natural tooth enamel. Dr. Dodds may recommend dental crowns for significant tooth cracking, tooth decay, or even discolored teeth.
Here's what else you need to know.
Candidates for Dental Crowns
You may be a candidate for a dental crown if you have sustained serious damage or decay to a tooth that's still structurally sound.
Candidates for porcelain crowns usually have experienced:
Significant tooth decay that can't be addressed with a simple filling
Significant tooth cracking
Tooth discoloration
Root canal therapy
Dental implants
For an official diagnosis, you'll need to schedule an appointment with Renew Family Dental. During your appointment, Dr. Dodds will be able to evaluate your smile to determine the best solution for restoring your oral health. For example, you may be a better candidate for a filling if you have a small cavity. Each patient is different.
How Dental Crowns Work
The traditional
takes two trips to our office spaced a few weeks apart. During the first visit, our dentist files down the receiving tooth to make room for the porcelain crown.
Next, Dr. Dodds will take impressions that will be sent to the lab where your dental crown will be made. To protect your tooth while your crown is being made, our dentist will put in a temporary crown.
When you return, your temporary crown will be removed and your permanent one will be cemented in place. Dental crowns give you the look and feel of a natural tooth so you can walk out of our office with confidence.
We also offer same-day dental crowns, which Dr. Dodds can plan and place in one appointment. This saves you the hassle of needing a temporary crown or scheduling a second appointment with our office.
Caring for Dental Crowns
You care for a dental crown the same way you care for a natural tooth. Make sure you brush twice a day and floss once daily to maintain the look and function of your
. While dental crowns are resistant against staining, they're not invincible. Dental crowns can last up to eight years or more when given proper care.
Request an Appointment with Dr. Dodds
Dr. Alexandra Dodds is an experienced . She's also accepting new patients and would be more than happy to welcome you to our practice. To request an appointment, please call Renew Family Dental at (616) 245-3205. You may also fill out our online contact form and someone from our team will reach out to you soon.
Learn More About Dental Crowns