Oral Cancer Screenings | Grand Rapids, MI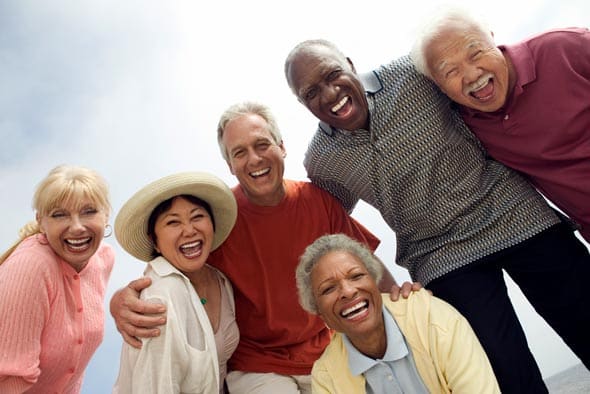 If you notice mouth ulcers or red and white patches along the gums, you'll need to schedule an appointment with our dentist in Grand Rapids, Michigan. Under these circumstances, Dr. Dodds would most likely recommend oral cancer screenings.
Other
include swelling that lasts for three weeks or lumps along the lining of your mouth. The early shouldn't be ignored, so schedule your appointment today.
Candidates for Oral Cancer Screenings
Everyone receives oral cancer screenings during dental exams. However, if you have a family history of oral cancer or other risk factors such as being a smoker or drinker, you'll need to have a discussion with our Grand Rapids dentist. We will make sure you receive regular cancer screenings. That way, any mouth cancer is found and treated as soon as possible.
Related:Why are Oral Cancer Screenings Important? →
How Oral Cancer Screenings Work
With modern dental technology, we are able to catch oral cancer in its early stages so you have the best chance for recovery. During your routine teeth cleaning appointment, our dentist will use advanced technology to find mouth lesions or tumors. Finding oral cancer during its early stages significantly improves your survival rate.
Brush Biopsies
Early detection is one of the most important factors in oral cancer. One effective procedure that Dr. Dodds uses to detect oral cancer is a brush biopsy. Brush biopsies are painless and enable our dentist to accurately evaluate a lesion.
Once the biopsy has been completed, it is sent to a pathologist. After analyzing the biopsy, the pathologist will normally provide results to our dentist within a week.
Request an Appointment with Dr. Dodds
Dr. Alexandra Dodds is an experienced dentist in Grand Rapids, Michigan, who's accepting new patients. To schedule an appointment, please call Renew Family Dental at (616) 245-3205. You may also fill out our online contact form and someone from our team will reach out to you soon.