Porcelain Veneers Dentist | Grand Rapids, MI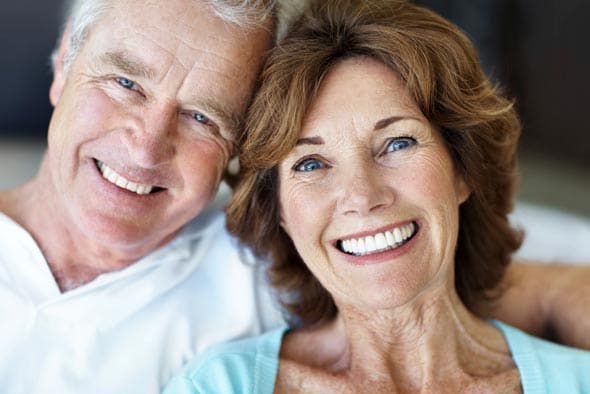 Have you ever felt self-conscious about your teeth? If so, you owe it to yourself to ask about porcelain veneers. Our Grand Rapids cosmetic dentist will help you weigh the pros and cons of porcelain veneers. That way, you can make the right decision for your smile.
You may be a candidate for veneers if you have chipped, crooked, misshapen, or stained front teeth.
Here's what else you need to know about getting porcelain veneers at Renew Family Dental.
How Porcelain Veneers Work
A cosmetic bonding, veneers last longer and are also resistant to stains.
is a wafer-thin shell of porcelain or composite resin cemented on the front of your tooth. Since veneers are tooth-colored, they mimic the look and function of natural enamel. Compared to
Veneers Procedure
The
takes two trips to our office. During your first appointment, Dr. Dodds will remove the topmost layer of enamel (about half a millimeter) from the fronts of your teeth. This will create space for your new porcelain veneers so they look and feel natural.
Next, we'll take dental impressions and send those to the lab that will make your veneers. While you wait for your permanent veneers, we'll place temporary ones over your teeth. This will protect your smile until you return for your second appointment.
During your second visit, Dr. Dodds will remove the temporary veneers. She'll then fit the permanent veneers over your teeth to ensure they're the right fit and color.
Next, Dr. Dodds will clean the surface of your tooth. Then, she'll use a dental tool to roughen the tooth. This will make it easier for the veneers to bond in place. She'll then bond the veneers to the fronts of your teeth with dental cement and an ultraviolet light.
Most patients need little to no anesthesia during the veneers procedure.
Request an Appointment With Dr. Dodds
Dr. Alexandra Dodds is an experienced cosmetic dentist in Grand Rapids, MI. As such, she'd be more than happy to help you explore your options for cosmetic dentistry. To request an appointment, please call Renew Family Dental at (616) 245-3205. You may also fill out our online contact form and someone from our office will reach out to you soon.
Learn More About Porcelain Veneers