Porcelain Veneers Dentists | Grand Rapids, MI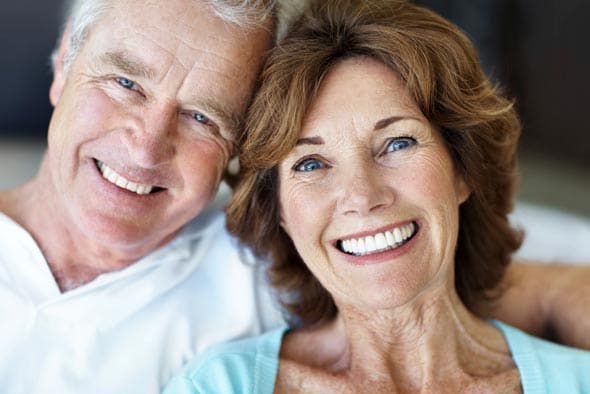 Have you ever felt self-conscious about your teeth? If so, you owe it to yourself to ask about porcelain veneers. Our Grand Rapids cosmetic dentist will help you weigh the pros and cons of porcelain veneers so you can make the right decision for your smile. You may be a candidate for dental veneers if your teeth are chipped, crooked, irregularly shaped, or badly stained.
How Porcelain Veneers Work
A dental veneer is a wafer-thin shell of porcelain or composite resin cemented on the front of your tooth. Since veneers are tooth-colored, they mimic the look and function of natural tooth enamel. Compared to cosmetic bonding, porcelain veneers last longer and are highly stain-resistant against coffee, tea, and other foods and beverages.
Porcelain Veneer Procedure
The porcelain veneer procedure is broken up into two visits because it will take time to have your tooth-colored dental restoration made in the lab. During your first appointment with us, our Grand Rapids dentists will remove the topmost layer of enamel (about half a millimeter) on the fronts of your teeth to make room for the porcelain veneers. Otherwise, the veneers will look bulky and feel unnatural. Our cosmetic dentists will then take dental impressions, which will be sent to the lab where your veneers will be made.
During your next appointment at our Grand Rapids dental office, our dentist will make sure that the color and fit of the veneers are just right. They will then bond the veneers to the fronts of your teeth. Little or no anesthesia is needed during the porcelain veneer procedure.
Donald VanderLinde DDS and Alexandra Dodds DDS are Grand Rapids dentists that are dedicated to helping patients feel confident with beautiful healthy smiles. If you are interested in learning if you are a candidate for porcelain veneers, give us a call at (616) 245-3205.