What Happens During the Veneers Procedure?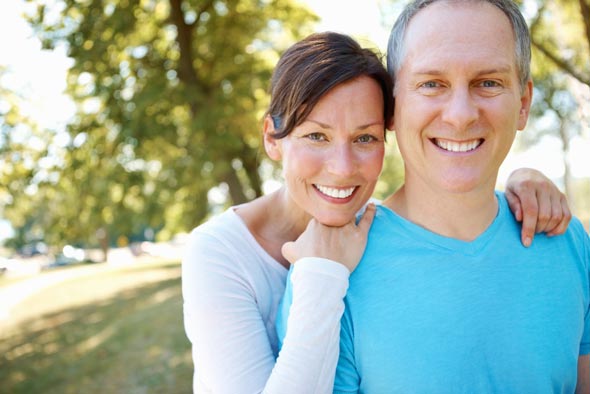 Have you ever felt self-conscious about your smile? If so, you owe it to yourself to ask our dentist if you're a candidate for the veneers procedure.
Porcelain veneers are wafer-thin slices of porcelain bonded to the fronts of your teeth—perfect for correcting minor imperfections in the "smile zone." Not only do veneers help you restore your smile, but they can also help you feel more confident.
Here's what you can expect during the porcelain veneers procedure.
Schedule a Consultation with a Cosmetic Dentist
The first step of any smile makeover is to start a conversation with our dentist.
Even if you aren't a dental crown for a tooth made fragile after a large filling.
, our dentist may recommend a different . For example, they may recommend a
You may be a candidate for veneers if you have:
Chipped teeth
Gapped teeth
Irregularly-shaped teeth
Crooked teeth
Tooth discoloration
Before your initial consultation, you should check with your insurance to see if porcelain veneers and other restorations are covered.
Our dentist will be able to discuss the cost of dental veneers during your consultation so you can make an informed decision.
If you're a candidate for veneers, we'll move onto the next steps.
Prepare Receiving Teeth for Veneers
First, your dentist will need to remove enough enamel so your teeth don't look big and bulky after the veneers are placed.
While many of our patients don't require local anesthesia for this, be sure to tell our dentist if you experience any pain during the veneers procedure.
After enough enamel is removed from the fronts of your teeth, dental impressions will be taken and sent to the lab where your veneers will be made.
In one to two weeks, you will be asked to return to our dental office to have the veneers bonded to your teeth.
Bond Veneers to the Fronts of Teeth
Once your porcelain veneers arrive from the lab, our dentist will be able to bond them to the fronts of your teeth. But before doing this, our dentist will make sure that the veneers are the right shade of white for your smile and trim any excess material.
After these slight alterations, you can feel confident knowing that your veneers have been custom fitted to your teeth to look and feel natural.
Once our dentist is satisfied with how the veneers fit and look, they will clean, polish, and etch the receiving teeth. All of this is done so the veneers bond strongly to your teeth.
Next, our dentist will use a special kind of cement to bond your veneers to the fronts of your teeth. After excess cement is removed and our dentist checks your bite, you'll be able to go home with your new smile.
With proper care, porcelain veneers should last you a decade or two before you'll need to have them replaced.
Learn More About the Veneers Procedure
Dr. Alexandra Dodds is a cosmetic dentist in Grand Rapids, MI. As such, we would be more than happy to help you achieve your smile goals. To request an appointment, call Renew Family Dental at (616) 245-3205.
This blog post has been updated.