Teeth Cleaning | Dentists Grand Rapids, MI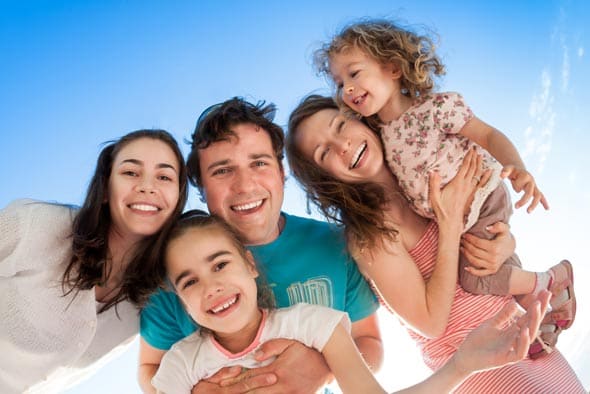 It's important to schedule routine teeth cleanings so your teeth look and feel healthy.
While brushing and flossing at home can keep dental plaque at bay, you'll need a professional teeth cleaning to get rid of plaque hiding in between teeth or near the gum line.
We are also able to get rid of plaque that has hardened into tartar (something that's difficult to do at home). Our Grand Rapids dentists strive to help patients maintain oral health habits that will last them a lifetime.
What to Expect During Teeth Cleaning
Our Grand Rapids dentist will examine your entire mouth and check your teeth for any issues that could cause tooth decay or dental discomfort. We may take cavity detecting dental x-rays or a Panaromic x-ray.
Our hygienists will exam your teeth, clean your teeth and offer oral care instruction. As individual mouths are different, your mouth may require a deeper cleaning or use of an ultrasonic cleaning. If you have implants, special instruments will be used to clean them so as not to cause damage.
Teeth cleanings don't usually hurt unless you have oral health issues. In that case, our family dentist will be able to detect problems before they cause further dental discomfort and damage to your smile. For example, bleeding gums during flossing could be a sign of gum disease.
Donald VanderLinde DDS and Alexandra Dodds DDS have dedicated their career to providing patients with the highest level of dental care. If you are interested in scheduling a dental exam and teeth cleaning, call our Grand Rapids dentist office at (616) 245-3205.