Full & Partial Dentures | Grand Rapids, MI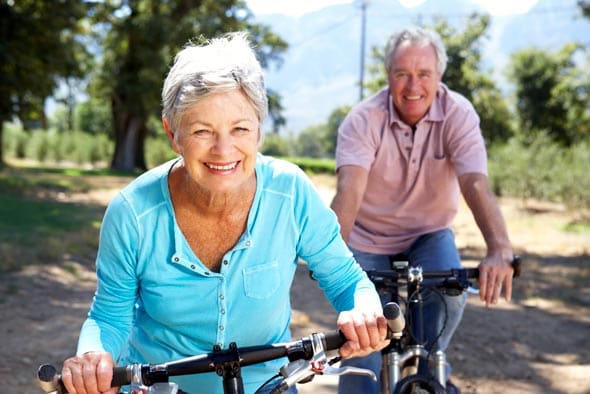 Dentures are removable teeth that can help you maintain a high quality of life. It'll take some time to get used to wearing dentures. But the adjustment period is worth being able to eat and talk with ease again.
To learn if you're a candidate for dentures, you'll need to schedule a consultation with Dr. Dodds. Depending on the extent of tooth loss, she may recommend either .
Here's what else you need to know about getting dentures.
Conventional Full Dentures
After
, you'll have to wait for your dentures to be ready and your gums to heal. If you opt for conventional dentures, you may have to wait several weeks before we can fit you for dentures.
Immediate Full Dentures
Do you feel self-conscious about people seeing you without teeth? If so, ask Dr. Dodds about getting immediate full dentures. As the name suggests, you can wear immediate dentures right after tooth extraction. No waiting required!
Keep in mind that your gums will contract as they heal. Likewise, the shape of your jawbone will change a little after tooth extraction. Both of these healing processes will affect the fit of your dentures. As such, you'll need to return to our office so we can adjust your dentures as needed.
Partial Dentures
Removable partial dentures use either a metal framework or a pink plastic base. This foundation works in conjunction with the rest of your natural remaining teeth. The denture may also have metal clasps or clear connectors that attach to your natural teeth.
Partial dentures can help restore the appearance of your smile after tooth loss. But they may also help your ability to talk and eat your favorite foods without discomfort.
Caring for Dentures
Never allow your dentures to dry out. Otherwise, they may crack and warp. When you're not wearing your dentures, submerge them in a glass of water or denture cleaner.
You'll also want to make sure you brush your dentures twice a day to remove food particles and plaque. We recommend brushing your dentures over a soft towel. For example, some patients line their sinks with towels. That way, their dentures won't hit a hard surface if they drop them by accident.
Request an Appointment With Dr. Dodds
Dr. Alexandra Dodds is an experienced family dentist in Grand Rapids, MI. As such, she'd be more than happy to help you explore your tooth replacement options.
To request an appointment, please call Renew Family Dental at (616) 245-3205. You may also fill out our online contact form and someone from our team will reach out to you soon.
Learn More About Dentures
5 Tips for Living With Dentures →
Your First 30 Days Wearing Dentures →
Dental Implants vs. Dentures →