Invisalign | Dentist Grand Rapids, MI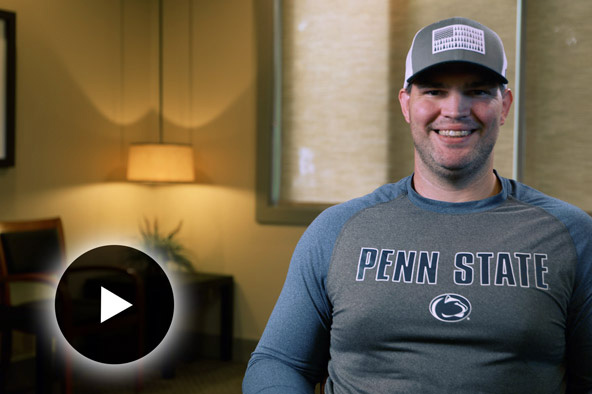 Wish you could straighten your teeth without traditional metal braces? Ask Dr. Dodds if you're a candidate for Invisalign® treatment.
Dr. Dodds is an experienced Invisalign dentist who would be more than happy to help you achieve your smile goals.
As the name suggests, Invisalign is a series of clear aligners that move your teeth into optimal alignment. The result is a beautiful, healthy smile you'll be proud to show off to the world.
Here's what else you need to know.
Candidates for Invisalign
Most Invisalign patients are teenagers and adults. This is because wearing Invisalign aligners requires a lot of motivation and self-discipline.
For the best results, you'll need to wear your Invisalign aligners at least
. The only times you'll be able to remove your aligners are when you're eating, brushing your teeth, or flossing.
This level of commitment can be difficult for children, especially when the aligners exert pressure on their teeth.
That being said, Invisalign is the perfect
if you feel self-conscious about your teeth.
Invisalign can correct any of the following issues:
Gaps between teeth
Crowded teeth
Overbite
Underbite
Cross bite
Open bite
During your consultation with Dr. Dodds, you'll be able to discuss the pros and cons of Invisalign so you can make an informed decision for your smile.
How Invisalign Works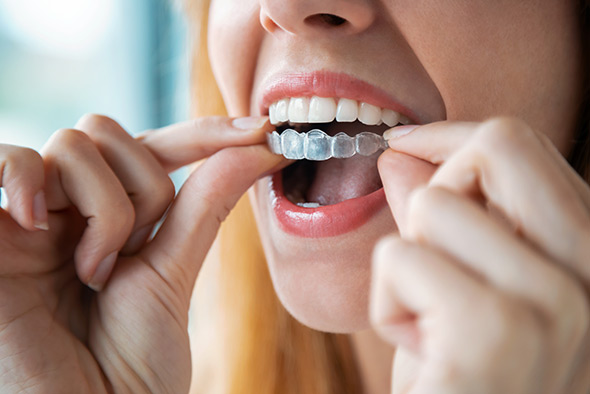 Invisalign is a type of orthodontic treatment that uses clear aligners that fit over your teeth. The aligners then exert constant gentle pressure on your teeth to move them little by little into their final positions.
As you progress with your treatment, you'll get a new set of Invisalign aligners about every two weeks.
In general, the average Invisalign patient achieves their dream smile in 12 to 18 months. But it's important to remember that each patient is different. Your treatment time will depend on the complexity of your case and how diligently you wear your aligners.
Invisalign vs. Metal Braces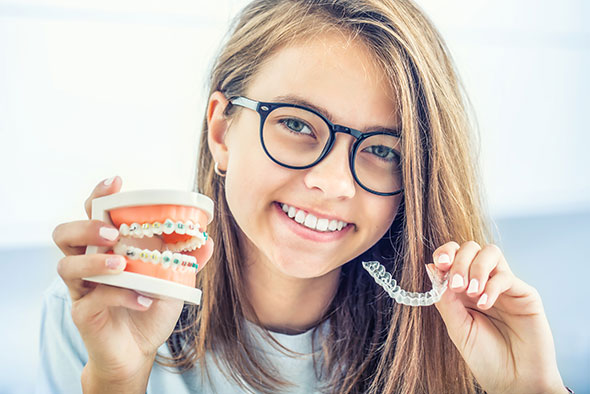 A major benefit of Invisalign aligners is that they're barely visible. Most people won't even realize that you're wearing your clear aligners unless they're standing close.
Even then, Invisalign aligners are made out of a soft clear plastic and fit snugly over your teeth. This makes them much more discreet than traditional metal braces.
Another advantage of Invisalign is that you're able to continue eating your favorite foods during treatment. Patients with metal braces, on the other hand, have to avoid foods that could damage their wires and brackets. This includes foods that are hard to chew and/or sticky, such as raw apples or taffy.
To eat, simply remove your aligners and place them in the case we give you. When you're done eating, you'll need to brush your teeth to avoid staining your clear aligners when you wear them again. If you need to eat at work or school, we recommend carrying a travel size toothbrush and toothpaste with you.
Since Invisalign is removable, it's much easier to practice good oral hygiene. During your orthodontic treatment, you'll be able to brush and floss your teeth as you would normally.
Oral hygiene can be trickier for patients with metal braces because they have to floss between each individual bracket. As such, they may be tempted to neglect their oral hygiene during treatment. This can result in staining, decay, and other health issues.
Request an Appointment With Dr. Dodds
Dr. Alexandra Dodds is an Invisalign doctor in Grand Rapids, MI. As such, she's more than qualified to help you achieve a straighter, more attractive smile with Invisalign.
To request an appointment with Dr. Dodds, please call Renew Family Dental at (616) 245-3205. You may also fill out our online contact form and someone from our team will reach out to you soon.
---
Learn More About Invisalign Aligners