Why are Oral Cancer Screenings Important?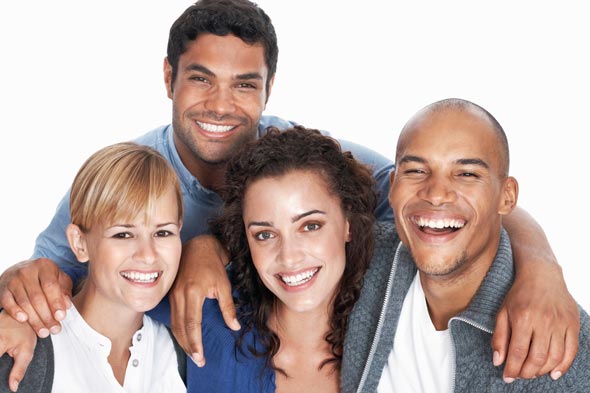 Mouth cancer is the cause of death for more than 8,000 Americans each year. Thankfully, oral cancer screenings. In this blog post, we will go over the as well as the importance of prevention through oral cancer screenings. For more information, we recommend contacting your Grand Rapids family dentist to schedule an appointment.
can be detected in its early stages through
Symptoms of Oral Cancer
During a mouth cancer screening, your dentist will do a visual and physical exam of your mouth before using a special oral cancer screening device. Your dentist looks for anything that doesn't belong in your mouth, such as suspicious bumps, swelling, or patches of color. Keep in mind that during the early stages of oral cancer, you may not experience any symptoms.
List of Oral Cancer Symptoms
include:
Red or white patches in mouth
Tongue sores
Mouth sores
Lumps inside mouth or on lips
Lump in throat
Hoarse voice
Pain while chewing or swallowing
Risk factors for oral cancer include a history of tobacco use, abusing alcohol, poor diet, or too much sun exposure on the lips. Your Grand Rapids dentist will be able to check your medical history for factors that put you at risk for mouth cancer and other conditions.
How Oral Cancer Screenings Save Lives
You may not experience any pain or symptoms during the early stages of oral cancer, which is why mouth cancer screenings are so important. Oral cancer screenings are designed to detect oral cancer early so you have the best chance for survival.
Your dentist will be able to recognize the
through a clinical examination or an oral examination. During a clinical examination, your dentist will examine the inside of your mouth for patches and sores and feel for any lumps on your cheeks, tongue, and other parts of your mouth.
A clinical examination is simple enough to be fit into your dental checkup. An oral examination is different from a clinical examination because it is more thorough and involves the use of a screening device to detect mouth cancer.
How to Reduce Your Risk for Oral Cancer
While you can't completely prevent oral cancer, there are many things you can do to lower your risk. For example, we recommend wearing sun protection on your lips if you plan on spending a lot of time outside.
Ways to lower your risk for oral cancer include:
Avoiding all tobacco products
Avoiding excessive alcohol consumption
Wearing sun protection on your lips
Eating a well-balanced diet
The best way to protect your health is to see your dentist every six months for an oral examination and oral cancer screening. If you recognize any of the , call a dentist as soon as possible for an oral cancer screening. That small step may end up saving your life.
Oral Cancer Screening Process
During your appointment, our dentist will screen your mouth for oral cancer. This involves feeling around for any lumps or changes in texture, checking for sores or other abnormalities, and thoroughly examining the mouth for any other signs of oral cancer. If you've noticed any changes in your oral health or are experiencing any unusual symptoms, it's important that you let us know. Our staff is always willing to answer any questions you may have about your risk factors for oral cancer so you can stay safe and healthy.
Ready to Make Your Appointment?
Alexandra Dodds DDS at Renew Family Dental is dedicated to making sure patients maintain good oral health through preventative dental services. If you are interested in scheduling a dental exam and routine mouth cancer screening, call our dentist in Grand Rapids. Schedule your appointment at (616) 245-3205.