Can You Get a Dental Crown in One Visit?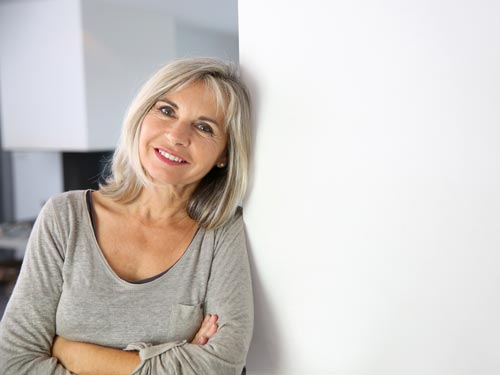 Yes, we have the technology available to plan and place your dental crown in one appointment. This is possible because we don't rely on outside labs to make dental crowns. Instead, we're able to create quality dental crowns in our office that last for years to come.
Our dentist creates same-day crowns with great attention to detail. That way, your new restoration will look and feel natural.
Here's what you can expect during your appointment for a same-day dental crown.
What Can I Expect During My Appointment?
A dental crown covers the entire visible part of your tooth above the gum line. As such, we'll need to file down and shape the tooth to make room for the crown. Then, we'll take digital impressions of your teeth.
Many of our patients appreciate that we don't use pink putty in trays to take dental impressions. Instead, we use a handheld scanner to take 3D images of the inside of your mouth.
With these images, we use a special software program to design your crown right on our screen. Once the design is ready, our dentist will send it to the milling machine in our office.
This machine carves out dental crowns from quality metal-free materials. That way, your same-day crown will blend in with the rest of your teeth.
Once your dental crown is ready, our dentist will bond it to your tooth. They'll also ensure that the crown fits well and check your bite.
What Are the Benefits of Same-Day Dental Crowns?
In the past, only dental labs were able to make crowns. This meant that the patient had to wait a few weeks with a temporary crown until the permanent one was ready.
Temporary crowns were often uncomfortable and could even fall out on occasion. This is why many of our patients prefer same-day dentistry through our office.
Our dentist streamlines the process by planning and placing your crown in one visit. This allows you to skip the hassle of waiting with a
altogether.
Should I Get a Same-Day Dental Crown?
We may recommend a crown to restore a tooth weakened by trauma or decay. But our dentist may also use a crown for cosmetic purposes. For example, a crown may restore a tooth that's discolored, stained, or misshapen.
You'll need to schedule an appointment with our dentist to know what's right for you. For example, you may discover that you only need a filling to restore a tooth with a small cavity. Likewise, we may recommend teeth whitening to lighten your smile by several shades.
Either way, our dentist will create a custom treatment plan that's right for your smile.
Request an Appointment With Us
Our dentist in Grand Rapids, MI, wants to help you maintain a beautiful healthy smile for life. To request an appointment, please call Renew Family Dental at (616) 245-3205. You may also fill out our online contact form and someone from our office will reach out to you soon.
This blog post has been updated.