What You Should Know About Dental Crowns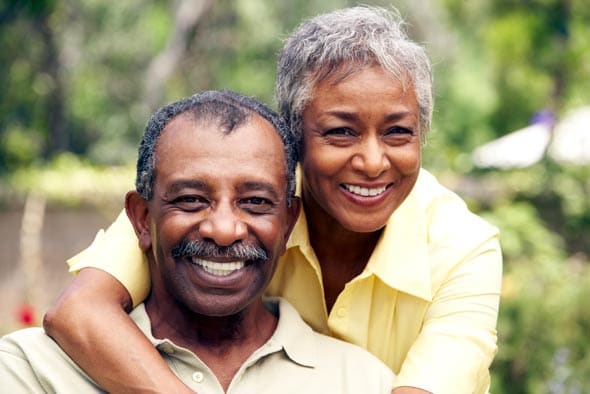 A dental crown restores teeth made fragile by injury and decay. For example, our dentist may recommend a dental crown to restore a cracked tooth. A dental crown covers the entire visible part of your tooth above the gum line. That way, we're able to restore the strength and appearance of your tooth.
In this blog post, we'll go over some of the most common questions we get about dental crowns.
Are Dental Crowns a Good Idea?
It depends on the condition of your teeth. Dental crowns are used to restore teeth that are made fragile from large fillings or repeated procedures to the same tooth. For example, you may need a porcelain dental crown to restore your tooth after a root canal.
A
strengthens your tooth so it doesn't fracture later. A front tooth crown can also be used on a severely discolored tooth that shows when you smile or talk.
Dental crowns can restore teeth that are:
Cracked
Fractured
Decayed
Discolored
Misshapen
Fragile
If you have a toothache, you'll want to contact our dentist as soon as possible. The sooner you seek urgent dental care, the better your chances of saving a damaged tooth. For example, a fractured tooth can be repaired by a dental crown if caught in time. If your tooth is painful, that is a sign that something is wrong.
To learn if you are a candidate for a dental crown, schedule an appointment with our dentist today.
What is the Process of Getting a Crown?
You can expect the dental crown procedure to take two appointments unless we use our CAD/CAM system. During your first appointment, our dentist will remove enough enamel from the receiving tooth so the dental crown won't look bulky. This is typically a quick and painless procedure, but you might feel some discomfort. If this is the case, we can use local anesthesia as needed to keep you comfortable during the procedure.
Next, our dentist will take impressions of your teeth to send to the lab where your crown will be made. In the meantime, they will create a temporary crown to protect your tooth until you return for your next appointment.
Your finished dental crown can take anywhere from a few days to a few weeks to complete. Once it's finished, we'll let you know. When you come back for your second appointment, the temporary crown will be replaced with your new permanent restoration.
If you don't want to wait for your dental crown, ask us if you're a candidate for dental crowns in one appointment. That way, you don't have to deal with the hassle of a temporary crown and coming back to our office for repeat visits.
. Our dentist uses a CAD/CAM system to plan and place
How Much Do Dental Crowns Cost?
Our dentist can discuss the
during your consultation. Keep in mind that the cost of your dental crown will depend on your insurance policy and the complexity of your case. We recommend checking with your dental insurance company before your appointment to see how much of the cost they are willing to cover.
Related: Are Same-Day Crowns More Expensive?
Schedule an Appointment With Us!
Dr. Alexandra Dodds is a family dentist in Grand Rapids, MI. To request an appointment, call Renew Family Dental at (616) 245-3205.
This blog post has been updated.