Are Same-Day Crowns More Expensive?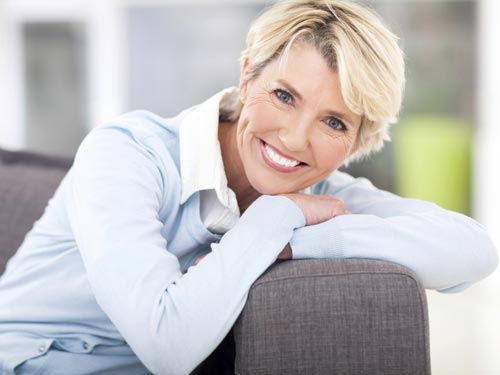 Our dentist may recommend same-day crowns for teeth weakened by decay or trauma. But it's normal to wonder how much they'll cost compared to traditional crowns.
The truth is that price can be difficult to pinpoint in a hypothetical situation. Costs vary from patient to patient and from practice to practice. That's why it's best to schedule a consultation with us to discuss your treatment plan.
In general, your same-day crown may cost less since you won't need a
. Likewise, you won't need to return to our office for a second appointment.
Our dentist wants to make sure you have all the facts you need to make an informed decision.
Here's what else you need to know about same-day dental crowns.
You're Done in One Appointment
Your time is valuable. Any time spent in our dentist's chair is time that you could have spent at work, school, or home.
As the name suggests, we can plan and place a same-day crown in one appointment. This saves you the hassle of having to get time off of work or school to restore your tooth.
Since it takes less time to place a same-day crown, it may cost less than one made in an outside lab. But as we mentioned before, only our dentist and their team will be able to provide an accurate estimate.
You Won't Need a Temporary Crown
In the past, you would have to wait for a lab to make your dental crown. That's why your dentist would place a temporary crown over your tooth to protect it until your next appointment.
The good news is that our office has adopted new technology to change this process. That way, we're able to plan and place your new dental crown in one appointment. This eliminates the need for a temporary crown or second visit.
Consider Other Necessary Procedures
During your appointment, we'll be able to discuss the cost of the
. We'll also explain any other aspects of your treatment plan. For example, for some patients, a dental crown may only be one part of their smile makeover.
Likewise, you may think you need a crown but discover that we can restore the tooth with a filling instead. Ultimately, you won't know what treatment you need until you meet with our dentist. Be sure to also check out our blog post about candidates for dental crowns.
Our ultimate goal is to restore the full function and natural appearance of your smile.
Ask Us About Dental Financing
Worried about finding affordable dental care? If you don't have dental insurance, ask our team about financing through CareCredit. CareCredit is a medical credit card that offers affordable payment plans. That way, you can pay for dental work over several months.
Request an Appointment With Us
As always, our dentist in Grand Rapids, MI, works hard to ensure you receive the best patient care. That's why they offer same-day dental crowns. Same-day crowns take away the inconvenience of a temporary crown and second appointment.
To request an appointment, please call Renew Family Dental at (616) 245-3205. You may also fill out our online contact form and someone from our office will reach out to you soon.
This blog post has been updated.