What to know before getting dental implants?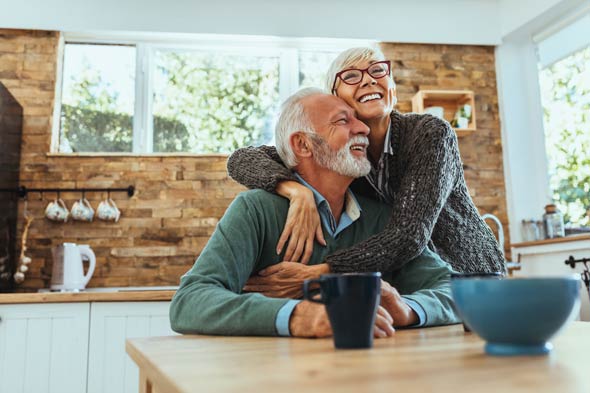 Are you missing one or two teeth from your smile? If so, your Grand Rapids dentist may recommend dental implants. A dental implant is a titanium rod that fuses with your jawbone and acts much like a natural tooth root would to support a porcelain crown. Many of our patients appreciate how much their dental implants look and function like natural teeth.
In this blog post, we will go over what you need to know before getting dental implants so you can make an informed decision for your smile. For more information, we recommend reaching out to a dental implant dentist near you.
How Dental Implants Prevent Further Tooth Loss
Teeth are held in place by tooth roots and surrounding teeth. Unfortunately, this means that when you lose one of your teeth, the teeth on either side of the gap can tilt toward the open space and become loose. Tooth loss can even be enough to cause healthy jawbone tissue to deteriorate and alter the shape of your face so it appears sunken in.
A dental implant will be able to fill in the gap in your smile and prevent further tooth loss. If you have ever felt self-conscious about , you owe it to yourself to ask your dentist about dental implants. Benefits of dental implants include being able to eat an unrestricted diet and enjoying a smile that looks and feels natural.
Dental Implant Procedure
Before meeting your dentist for the initial consultation, it's important you understand that the entire
takes several months. This is because the dental implant will need enough time to fuse to your jawbone before your dentist can place an abutment and crown overtop to give you the look of a natural tooth.
To be considered for dental implant crown. A temporary tooth replacement will be put over the implant in the meantime to keep it protected while you recover.
, you'll need a healthy immune system, teeth, gums, and jaw tissue. During oral surgery, your dentist will make an incision along the gum and insert a titanium rod into the jawbone. This titanium rod is designed to act like a natural tooth root would to support a
After surgery, you'll need to wait several months for the implant to fuse to your jawbone in a process called osseointegration. When the implant has had enough time to integrate, you'll come back to have the temporary tooth replacement removed and a permanent abutment and dental crown placed overtop to give you the look and feel of a natural tooth.
Cost of Dental Implants
According to the New York Times, the cost of dental implants runs between $3,000 and $4,500. However, to learn how much you'll end up paying for dental implants, you'll need to consult with your dentist and determine what your dental insurance policy will cover.
Keep in mind that each patient has their own set of unique circumstances that affect cost. For example, if your jawbone is too thin or soft to support a dental implant, you'll need a bone graft.
increase both the cost and duration of your treatment.
Want to Learn More?
Alexandra Dodds DDS at Renew Family Dental is dedicated to helping patients achieve their best smiles after tooth loss. To learn if you are a candidate for dental implant treatments, be sure to schedule an appointment with our Grand Rapids dental implant dentist at (616) 245-3205.