How Dentists Keep Patients Safe from Infectious Diseases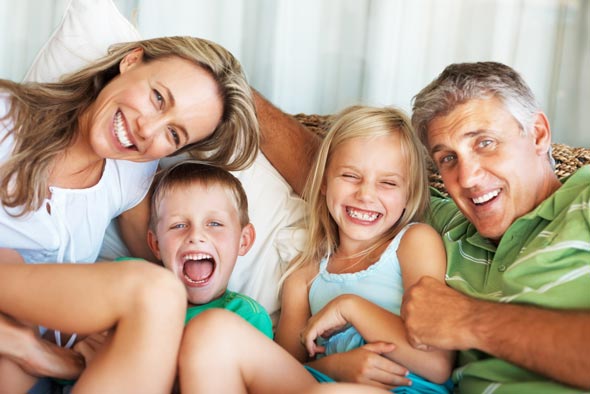 If you have
or a compromised immune system, it may give you peace of mind to learn how dentists and their staff to prevent the spread of infectious diseases.
Being apprehensive about the safety of a dental practice is completely normal, so on our part, we want to give you information that might help answer questions and give you confidence in our team and services. Keep reading for more information about how the Grand Rapids dentists at Renew Family Dental follow a sterilization protocol that keeps patients and staff safe and healthy.
First Things First, The Governmental Rules
According to the
(OSHA), infectious diseases can spread by:
Direct Contact: handshake with someone infected.
Indirect Contact: touching a doorknob used by someone infected, using dental instruments that haven't been properly sterilized and disinfected.
Droplets: someone coughs or sneezes in your face, saliva spatters from a patient's mouth during suctioning.
Airborne: someone sneezes and the infectious particles momentarily hang in the air until it is breathed in by someone else.
At first glance, that's a lot of ways to catch an infectious disease. But rather than avoiding contact with anyone ever, remember that most places are clean and safe.
Door handles are sanitized, dental chairs are cleaned, utilizes are never used on the same patient without being sanitized first, and more.
As a family dentistry in Grand Rapids, we want your experience to be the best possible, and part of that is making sure you feel safe in our offices.
What Do Dentists Do to Keep Patients Safe?
To create a safe environment for both patients and staff, a dentist anticipates the ways infectious diseases could spread in their office. This is why dentists use barriers to protect common surfaces and follow for proper cleanup before and after procedures.
Many dentists also make sure staff completes the Annual Infection Control/OSHA training, which includes training for front desk staff too.
If you are unsure about what your dentist does to protect your health, we recommend giving them a call.
How Do Dentists Ensure Their Tools Are Sterilized?
Dentists and their staff use a special sterilization machine (often known as an dental instruments are sterilized before being used on each patient.
) to make sure all their
Generally, a dental practice will use a steam sterilization process that involves using compressed steam. The highly compressed steam obliterates germs and infectious diseases. This works because germs and diseases cannot survive the high temperatures of compressed steam, but the dental tools can.
It's important that dentists know their sterilizer is always working properly. For example, the sterilizer needs to reach a specific temperature so any trace of infection is destroyed.
The industry standard is to test the sterilizer once a week to make sure it's still working as it should. Because dentists work in patients' mouths all day, sterilization machines are necessary to maintain a safe sterile dental practice.
If you doubt an autoclave's ability to fully clean an instrument, you may be able to ask your dentists to see an
.
These reports are a system of check that a dental practice goes through with a third party company. This checks and balance system helps ensure that patients are safe and that practices are operating properly.
If your dental practice refuses to show an autoclave report, it may be cause for concern.
How Do Dentists Prevent Cross-Contamination?
In the 1970s, Dr. James Crawford asked dentists to dip their fingers in red paint (to represent saliva) before beginning dental checkups on mannequins. The experiment quickly showed that saliva from a patient's mouth can contaminate other objects in the room.
As a result of the study, surface barriers for dental practices have been incorporated more and more to prevent much of the cross-contamination like that observed in the study.
should never be taken lightly. Before you sit in the dentist's chair, the staff has already replaced the barriers in the room so commonly-used surfaces are clean and free of contamination.
The barriers are also waterproof, which prevents transmission from droplets. Barriers are changed between patients to maintain a sterile sanitized environment.
Need a New Dentistry Near You?
Alexandra Dodds DDS at Renew Family Dental is dedicated to making sure patients feel calm and informed when seeking dental treatments. If you are interested in setting up an appointment for a professional teeth cleaning, or dental exam, feel free to call our Grand Rapids family dentistry office at (616) 245-3205 or contact us online.