7 Easy Tips to Save Money and Pain at the Dentist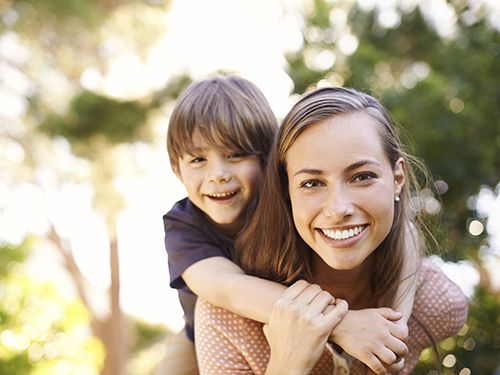 No one likes spending money at the dentist. However, preventive dentistry can help you save money in the long run that might have otherwise been spent on fillings, dental crowns, root canals, dental implants, and other procedures.
Continue reading to learn our 7 easy tips for saving money and pain at the dentist.
1. Apply for CareCredit®️.
Our office accepts
, a credit card that helps you pay for expenses not covered by dental insurance. CareCredit has dental financing options you can't get with other credit cards, which can help you pay for dental care over a period of several months.
2. Detect cavities early during your teeth cleaning.
A filling costs less than an emergency root canal. The sooner we're able to detect cavities, the less expensive it'll be for you to restore the tooth.
The American Dental Association recommends you receive a teeth cleaning at least every 6 months to avoid tooth decay, gum disease, and other issues that compromise oral health.
3. Prevent sports injuries with a mouth guard.
Do you play contact sports? If so, you'll want to ask our dentist about getting a custom mouth guard. A mouth guard protects your teeth from a blow to the face. For example, a prevents your tooth from being knocked out the next time you're tackled by someone built like a refrigerator.
Unlike what you find at the sporting goods store, a custom mouth guard made by our dentist allows you to breathe and drink easily so you can focus on the game.
4. Skip uncomfortable temporary crowns with CEREC.
Our dentist uses CEREC to design, make, and place your dental crown in ONE appointment. In the past, your dentist might have placed a temporary crown to cover the tooth while you waited for the permanent restoration. A temporary crown can hurt (or even fall out) when you bite down, which is why we offer CEREC same-day crowns.
5. Stop teeth grinding with a night guard.
Bruxism is a condition that causes you to grind your teeth at night. If left untreated, bruxism can wear away tooth enamel, fracture teeth, cause jaw pain, and even contribute to a TMJ disorder. Fortunately, our dentist can create a night guard to protect your smile while you sleep. A night guard is a removable oral appliance that forms a protective layer between your upper and lower teeth.
6. Don't ignore dental pain.
Jaw, gum, and tooth pain is your body's way of letting you know something is wrong. The sooner you act, the less likely you'll need expensive (and invasive) procedures. Also, remember that it's much less expensive to keep your natural teeth healthy than to replace missing teeth with dental implants.
7. Track wisdom teeth.
Our dentist tracks the trajectory of your wisdom teeth before they erupt so we can predict crowding or other complications to oral health. While some people are able to keep their wisdom teeth, others simply don't have space in their jaws to accommodate extra teeth.
If you've had orthodontic treatment, we'll remove wisdom teeth before they have the chance to destroy the progress you've made.
Request an Appointment with Us
Do you still have questions about request an appointment with our Grand Rapids dentist, call Renew Family Dental at (616) 245-3205.
? To
This blog post has been updated.