Why Spring is the Perfect Time for Cosmetic Dentistry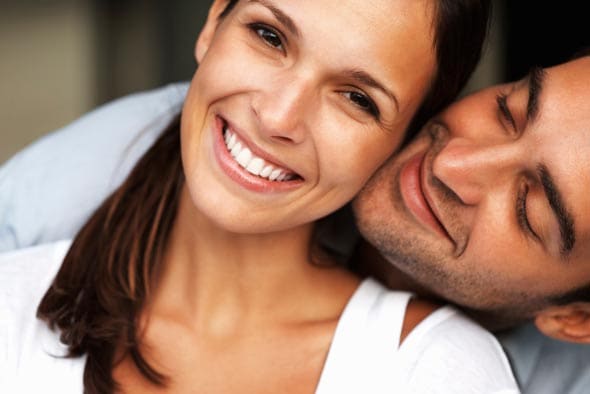 Spring is the season of new beginnings. As such, now is the perfect time to learn about cosmetic dentistry.
The goal of cosmetic dentistry is to improve the appearance of teeth in the "smile zone."
That way, you can go about your life with the confidence you deserve.
Here's what you need to know about the cosmetic procedures we offer at Renew Family Dental.
Why Spring?
Spring is a season of renewal and change. As such, it's not unusual for us to view our own lives in a different light. We may also feel encouraged to improve the way we present ourselves to the world.
Cosmetic dentistry can help you feel more confident while you smile and talk. An attractive smile can also help you make a good first impression.
Ways to Improve Your Smile This Spring:
Invisalign
Do you think you would feel self-conscious about traditional metal braces? Straighten teeth in as little as 12 to 18 months with
!
As the name suggests, Invisalign is a series of nearly invisible aligners. These aligners fit over your teeth, moving them little by little over time.
Invisalign is perfect for teenagers and adults who want to straighten teeth.
Dental Crowns
A
covers the entire visible part of your tooth above the gum line. Our dentist may recommend a dental crown to cover a stained or fragile tooth.
We take great care to make sure your new dental crown matches the color, shape, and size of the rest of your teeth. That way, your new crown looks and feels natural.
A dental crown fits over your tooth, restoring its strength and appearance.
Porcelain Veneers
Veneers are wafer-thin porcelain shells we bond to the fronts of teeth. These shells cover stains, chips, cracks, and other minor imperfections.
The veneers procedure takes two visits to our office. But this still gives you plenty of time to transform your smile so you can show it off this summer.
Teeth Whitening
We offer custom teeth whitening trays so you can whiten teeth from the comfort of your own home.
During your first appointment with us, we'll take impressions of your teeth. We'll then send these impressions to the lab that'll make your custom whitening trays.
When you return for your second appointment, your custom trays will be ready. Our dentist will make sure your trays fit comfortably before sending you home.
We also offer in-office teeth whitening for fast results.
So many weddings and other special occasions take place during the summer. As such, it makes sense to whiten teeth now so you're photo-ready.
Our teeth whitening dentist will make sure your smile is white and radiant this spring.
Contact Renew Family Dental
Dr. Dodds is a cosmetic dentist in Grand Rapids, MI. As such, we'd be more than happy to help you achieve your smile goals. To request an appointment, please call Renew Family Dental at (616) 245-3205.
This blog post has been updated.